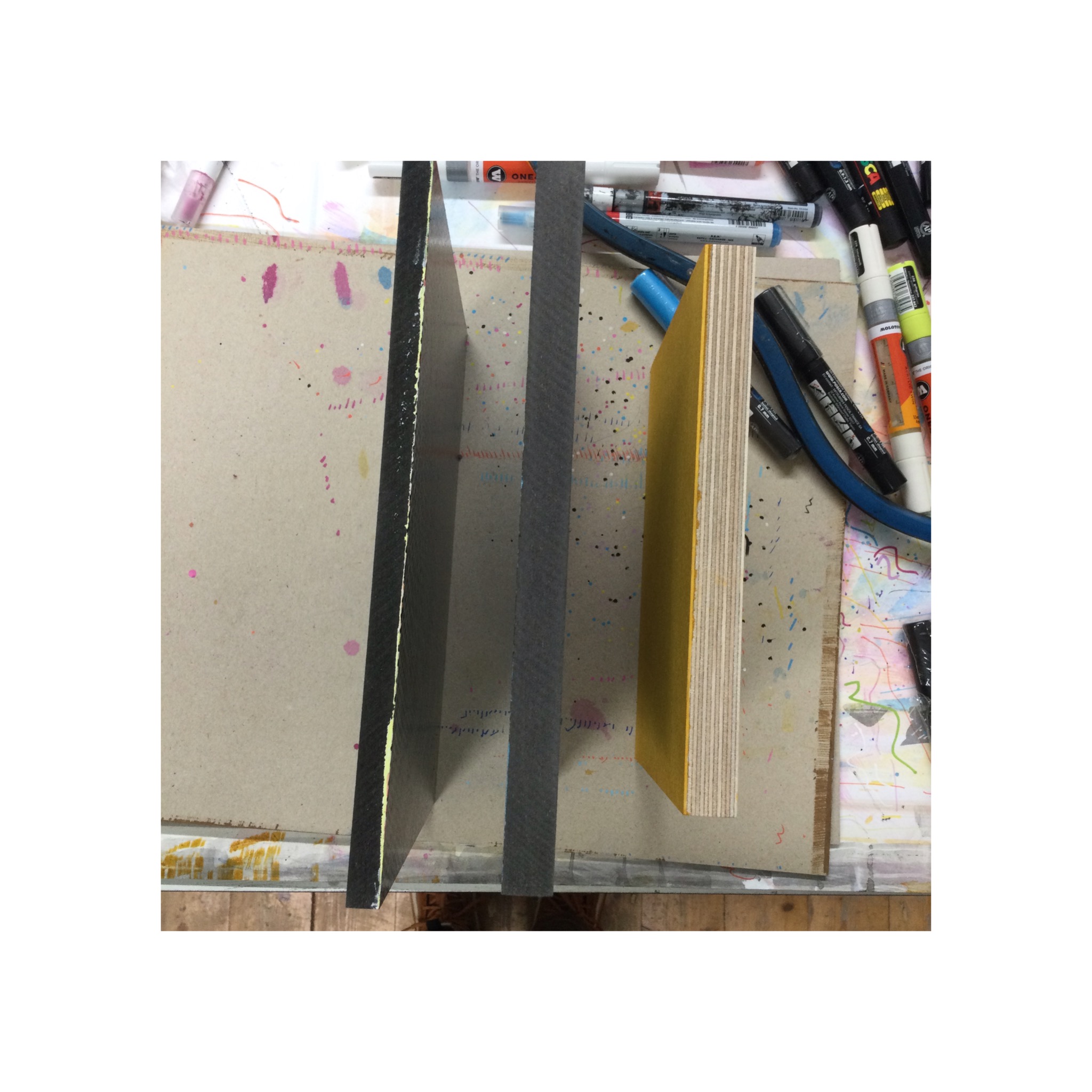 What do artists do all day?⁠, created: 2021-11-23
What do artists do all day?⁠
⁠
Small, big, thick, thin, wood, hdf, paper........⁠
It's about which colors -including ⁠
black and white-, markers, paint, brushes ⁠
and ink but it's also about the surface material, ⁠
which thickness, how to prepare or not....⁠
Even the hanging system on ⁠
the backside is important to me.⁠
Those who own my work know what kind ⁠
of hanging system I'm talking about.⁠
Maybe you can let me know if you are satisfied ⁠
with this system?⁠
. ⁠
Because together it forms the artwork!⁠
⁠
If you'd like to be kept updated about news, ⁠
exhibitions and special studio offers, ⁠
I have a newsletter.⁠
↩