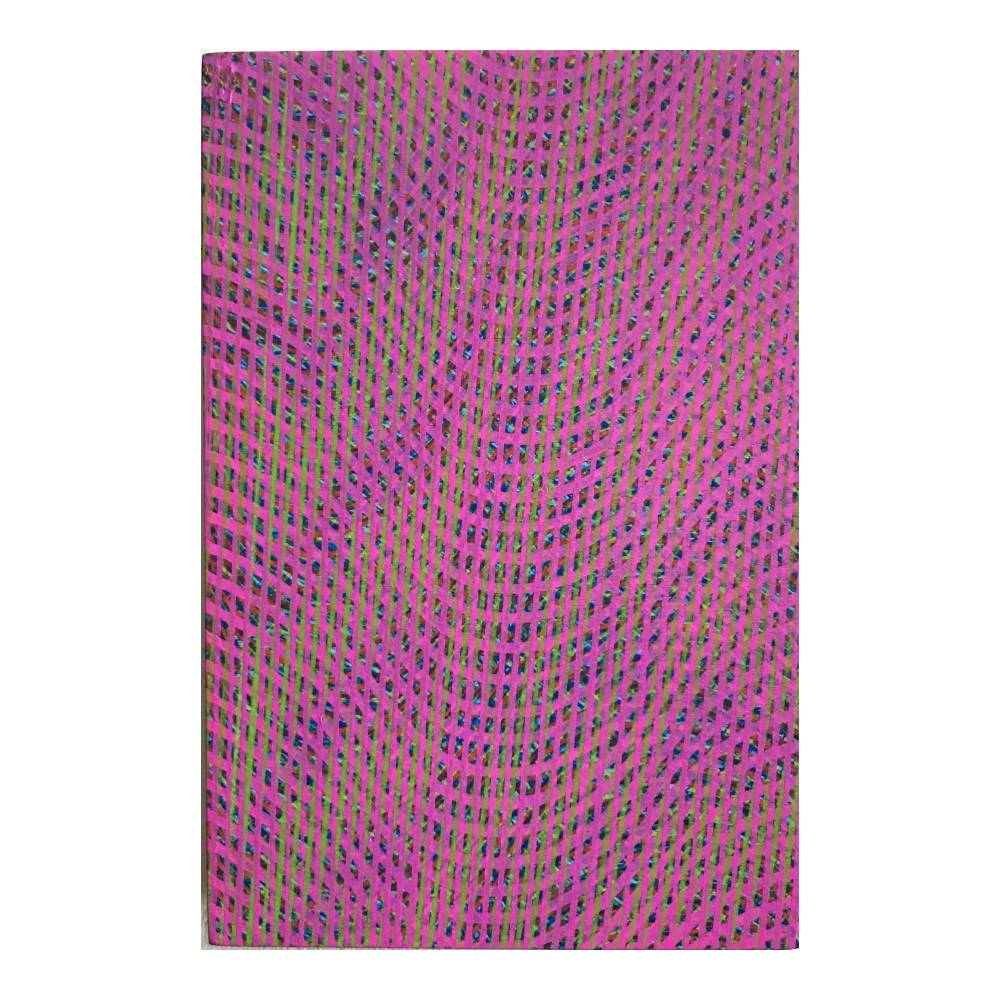 Pure pink
In this drawing there is more space between the layers.
The viewer has to look through a netwerk of pure pink.
Network on network.
---
This drawing is available as part of the generous initiative of Matthew Burrows:
Artist Support Pledge.
Artists make a selection of their works they'd like to offer for a price under €200,-.
Ofcourse we can't make a living from that.
But there is more!
Every time I reach €1000,- sales I promise to buy art for €200,- from a collegue who is joining this initiative!
In The netherlands ASP is initiated by Tinkebell and This Works club ( website soon available).
Price: € 200
---
12 cm X 18 cm
surface: Birch plywood 1,8 mm
↩
---