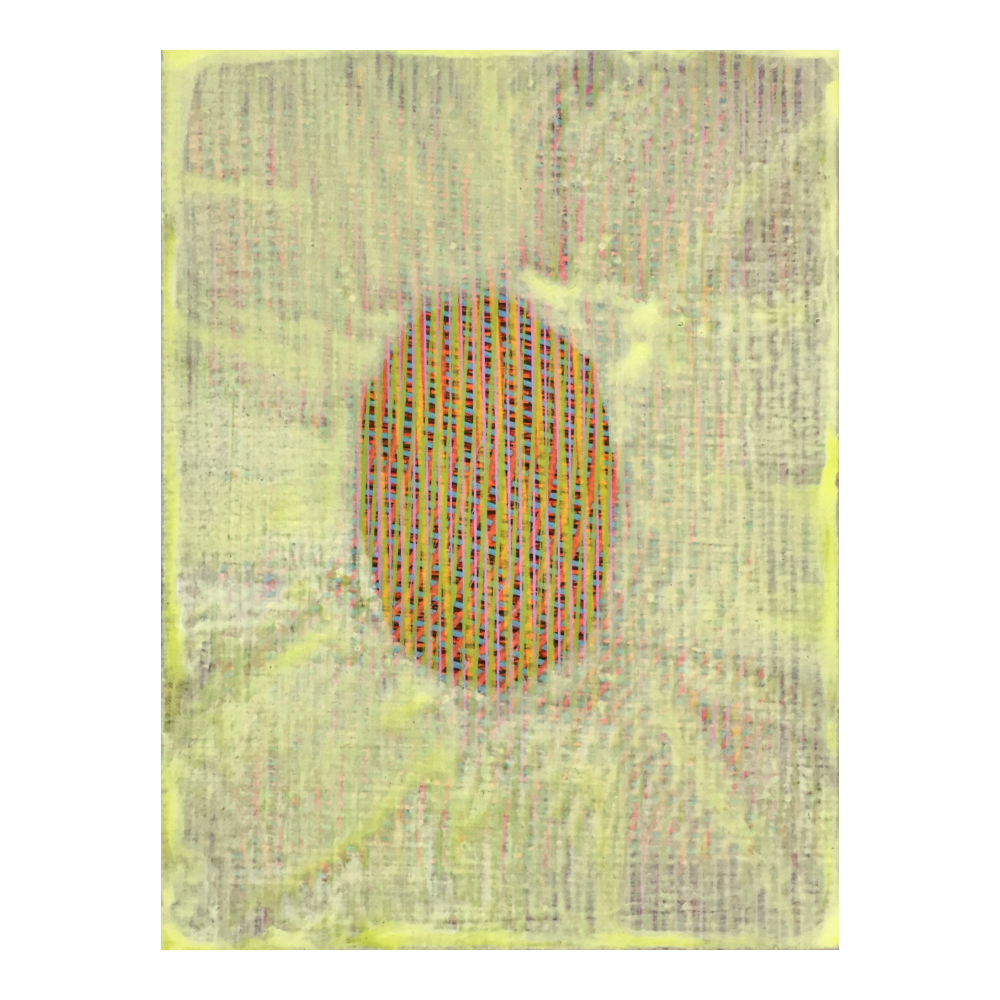 Fluidity needs some limitation (drawing)
In this drawing you can see also an oval like shape.
I don't plan these shapes, I only put brushstrokes and sense the proper distance,
the proper length of the stroke.
The transparancy of the yellowish layer prevents the layer from drawing the attention away from the linedrawing.
Price: € 450
---
15 cm X 20 cm
surface: Black hdf
↩
---